Home

About us

Membership forms

News


Races hosted
&nbsp&nbsp&nbsp&nbsp&nbsp Umgeni Water Marathon
&nbsp&nbsp&nbsp&nbsp&nbsp The Longest Day
&nbsp&nbsp&nbsp&nbsp&nbsp The Duke of York

Photos

History

Contact us

The Umgeni Water Marathon
Please note that the event has now been cancelled. Entrants now have a choice of either rolling over their entry to 2021 or requesting a refund. Webtickets entrants will receive a notification from them regarding their options. Manual entries made at the club will be refunded if requested by e-mail to collegians.harriers@gmail.com .




Map of Baynesfield Recreational Club

This event is a Comrades Qualifier.

The Umgeni Water Marathon takes place during National Week in March every year. The event is held at the Baynesfield Recreational Club which is approximately 21 kilometres outside Pietermaritzburg.

Baynesfield is a small village just off the Richmond Road (R56) and is easily accessed from Durban by taking the Richmond Road (R56) turnoff at Umlaas Road. From Pietermaritzburg take the Alexandra Road turnoff from Chief Albert Luthuli Road and proceed to the Richmond Road (R56) to Baynesfield.

Our next event is on 29 March 2020.

Event distances, entry fees, start times and time limits:
o 42.2 km Run - R260 - 6 am start - time limit 5 hours 30 minutes - half way cut-off 3 hours
o 21.1 km Run - R180 – 6 am start - time limit 3 hours 15 minutes
o 14.475 km Run/Walk - R150 - 6:15 am start - time limit 2 hours 30 minutes

There will be parking and tog bag facilities at Baynesfield Recreational Club. These facilities are provided at owner's risk.

Refreshments, food and entertainment will be available for runners and their supporters.

Entries are limited as follows: 42 km 300 runners, 21 km 550 runners and 14.4 km 650 runners/walkers.

Temporary licences:
o 42 km - R60
o 21 km - R50
o 14.475 km – R40

Routes:
42.2 km route: two loops of the 21.1 km route

21.1 km route: approximately 2.1 km of tar road and the balance gravel district road and plantation roads. There are 6 seconding tables on the route.
- click Map of 21.1 km route 14.475 km route: 11.4 km on gravel district and plantation roads and a 3 km section on a path alongside a river. There are 3 seconding tables along this route.
- click Map of 14.475 km route Entries:
Ways to enter:

1. On-line at Webtickets
Entries close at midnight Sunday 18 March 2020
Payment options are card, bank deposit, EFT or payment at Pick n Pay stores
Please contact Webtickets support line 0861110005 should you have a query with your entry.



Click on logo for on-line entries


2. Manual entries at Collegians Club, 381 Boshoff Street, Pietermaritzburg from 10 am to 2 pm during weekdays. Entries close on 17 March. Please complete a manual entry form and pay in cash.

Umgeni Water Marathon entry form for manual entries only

3. Pick n Pay stores on or before 18 March.

Please ensure that your race number and T-shirt are collected either at Collegians Club on Saturday, 28 March, between 2 and 5 pm OR on Sunday, 29 March, between 4:30 and 6 am before the start of the event.
Accomodation
• Camping in a designated area at Baynesfield Recreational Club is available. Braai facilities and toilets on site.
• Msinsi Resorts and Game Reserves - to book online click here.

_________________________________________________________________________________________



_________________________________________________________________________________________


Race queries: e-mail collegians.harriers@gmail.com
Contacts:
Collegians Harriers : Les Burnard : 082 7500 822
Howick Athletic Club : Debbie Ridley : 082 802 9004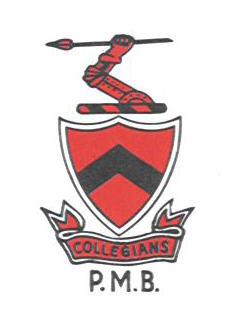 Web site and all contents © Copyright Collegians Harriers 2008, All rights reserved.
Free website templates